Festival Line-up
The 2020 Florida AIDS Walk & Music Festival will feature: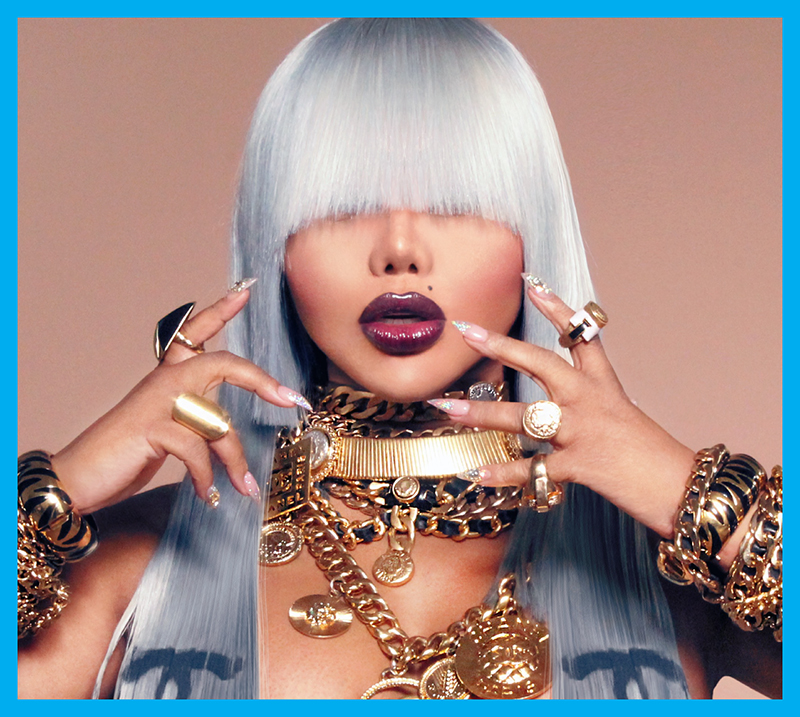 Lil' Kim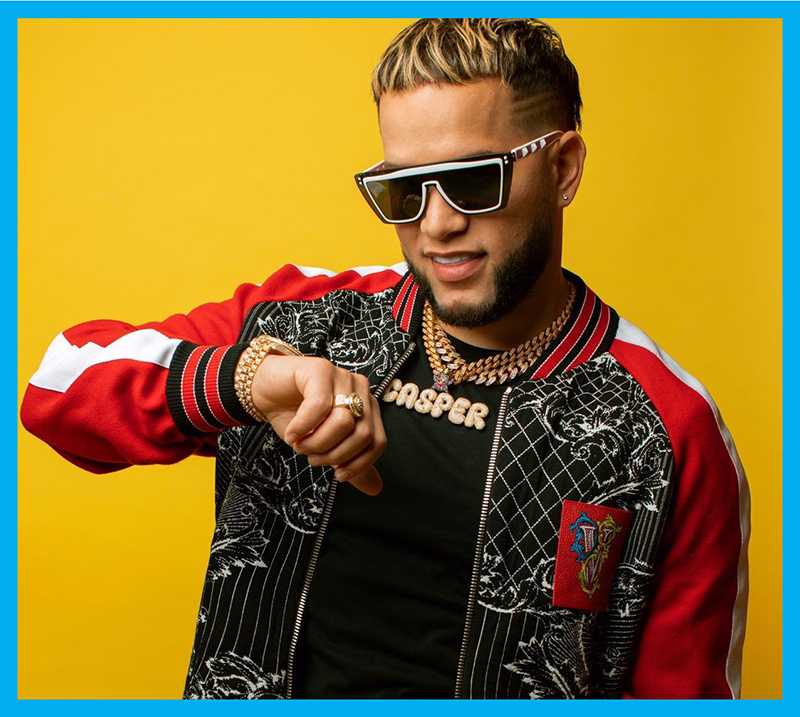 Casper Magico
and pre-Walk entertainment from Deep Fried Funk Band!
Artist Bios
Lil' Kim
Born Kimberly Denise Jones, Lil' Kim is a Grammy Award-winning, multi-platinum rapper, singer, actress, and fashion icon. Her debut studio album Hard Core was certified Double Platinum by the Recording Industry Association of America (RIAA) and spawned three consecutive No. 1 rap hits: "No Time," "Not Tonight (Ladies Night remix)," and "Crush on You," making Kim the first female rapper with three consecutive number one singles on Billboard's Rap songs chart. Her following albums, The Notorious K.I.M. (2000) and La Bella Mafia (2003), were certified Platinum, making her one of the only female rappers to have at least three consecutive Platinum albums.
She also scored a #1 Billboard Hot 100 hit with 2001's "Lady Marmalade," featuring Christina Aguilera, Pink, & Mýa. As an actress, Lil' Kim has appeared on television shows such as Moesha, The Game, and her own reality series Countdown to Lockdown, which, at the time, had the highest-rated premiere in BET's. She appeared in her first major film, She's All That, starring Freddie Prinze Jr. and the late Paul Walker, which reached #1 at the box office during its first week of release. She then went on to appear in Zoolander, Juwanna Man, Gang of Roses and You Got Served. Additionally, in 2009, Lil' Kim danced her way into the hearts of millions on ABC's Dancing with the Stars. She was undoubtedly a fan favorite on the eighth season of the hit show.
In 2015, Lil' Kim shut down the BET Awards along with Puff Daddy and The Bad Boy Family for the Bad Boy reunion performance. The crowd stood to their feet in a thunderous applause as she annihilated the stage, stealing the show with her performance of "It's All About the Benjamins."
In 2016, she released her mixtape entitled #LILKIMSEASON which included the first single "#MINES," featuring hip hop recording artist Kevin Gates. That record caught fire, earning Lil' Kim a nomination for best female rap artist at the BET Awards that year. In May 2016, she performed two nights in a row at the Barclays Center in her hometown Brooklyn, NY for the Bad Boy Reunion Tour, and was credited by influential station HOT97 as one of the best performers both nights. She continued to travel around the country on that tour, and was also honored in 2016 at VH1 Hip Hop Honors.
As celebrities like Rihanna, Kim Kardashian, Solange Knowles, Kylie Jenner and many others continue to pay homage to the one and only Queen Bee, Kim has continued to create music. In 2017, Kim began working on her highly-anticipated 5th album, due out in late 2018. She thrilled fans by releasing the promotional singles "Took Us A Break," in November 2017 and "Spicy" feat. Fabolous in March 2018. In June 2018 Lil Kim received a proclamation to New York City. The legendary artist was honored by the New York City Council's Black, Latino, and Asian Caucus (BLAC) as part of the annual African-American Music Appreciation Month that begin June 2018 for her contribution to hip hop.
She released the official single, "Nasty One" in July 2018, followed by "Go Awff,' in April 2019. Her new album "9" will be released this summer. With this flurry of new music and reverence from her peers and fans alike, Lil Kim continues to REIGN!
Casper Magico
Casper Magico is a Puerto Rican singer and rapper, and a popular exponent of reggaeton's Trap Latino movement. A protege of Anuel AA -- with whom he sang for a time -- he gained immediate attention in February of 2017 with the single "No Me Hables de Amor" featuring Anuel AA. Its video racked up more than two million views. (Magico returned the favor and became his public spokesperson while he was incarcerated, even as Anuel AA, his formal mentor, offered him recording advice via letters from jail.) The track also placed in the Top Ten on the Latin charts of various streaming services. The single "Te Perdí" (feat. Kendo Kaponi) was issued around the same time, but didn't do nearly as well. The June follow-up, "Cuentale" (also featuring Anuel AA), rectified that and took him back up on the charts.
Magico's biographical details are shrouded in mystery -- deliberately. We know his given name is Julio Cruz García, and that he grew up running the streets before finding salvation in music. After his breakthrough single, Magico began posting virtually every track he recorded to YouTube, and never scored less than 140,000 views. His hit single "Por Dinero" appeared in March, followed by a remix with Kendo Kaponi, Miky Woodz, and Noriel. In December, his "Te Bote" collaboration with Nio Garcia and Darell inspired a pair of remixes in the new year: the Te Bote: Electrónica Remixes EP and a proper remix single that included collaborators Bad Bunny, Nicky Jam and Ozuna. The latter was a smash. It stormed the Latin urban and pop charts while its video racked up 300,000 views during its first three weeks. In May, Magico was a noted collaborator on the remix of Darell's single "Blanco o Negro," alongside Ele a el Dominio, Jamby el Favo, John Jay, and producer Sinfonico. In May, the "Te Bote" remix topped the Hot Latin Songs chart.